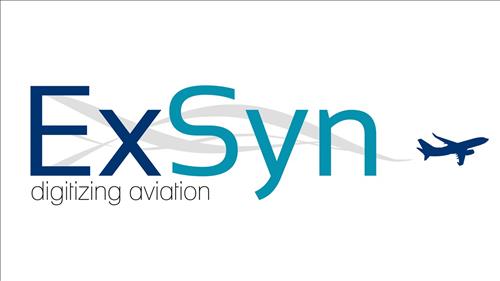 Exploring Synergies Group B.V.
Algemene gegevens
Hoofdvestiging (HV)
Ontwikkelen, produceren en uitgeven van software
We build and provide a variety of digital solutions, technologies and tools that can be used in the Aviation Industry in order to allow airlines and aircraft maintenance companies alike to be more efficient, have lower maintenance costs and uphold a high safety standard. Our company is based on the vision that: #1. Airlines can be more competitive and efficient if they have a high adoption of digital technology and solutions in their operation #2. It is possible to eliminate human induced errors and incidents in aircraft maintenance thru continues improvement of digital technologies, systems and software for aircraft maintenance #3. In our life-time digital technology will outsmart human capabilities and revolutionize air travel and all supporting industries, companies and processes Van dit bedrijf en andere bedrijven in de Dienstverlening, zijn financiële gegevens bekend. Wil je deze inzien? Koop dan een volledig rapport voor alle inzichten.
Verder lezen
Oprichting

21 maart 2013

Rechtsvorm

Besloten vennootschap

Status

Actief

Handelsnamen

exsyn aviation company, exsyn aviation technologies, exsyn aviation solutions
KvK-nummer

57530408

RSIN

852622193
Producten en diensten

Our Solutions for the aviation industry: TITAN: A solution to transfer Aircraft Data with minimum human interferance AMOS-Care: A programme focussed on supporting airlines with the usage of the number 1 M&E software LifeSpan: Platform for the aviation industry focused on implementation strategies for MRO software solutions INTEGRATOR: A solution that automatically transfer data from one airline system to the other or to external sources MaxQ: Hosting platform specifically designed for the aviation industry CREATOR: Design suite for application development for airlines and MRO companies AVILYTICS: Platform that provides realtime performance information and historic trend analyses on technical performance of aircaft and maintenance divisions

Consultancy, ondersteuning en programmering van software voor vliegtuigonderhoud.
Onze mensen
(10 FTE's)
Meer weten? Neem gerust contact op:
Financiële informatie
Benieuwd naar de financiële reputatie van Exploring Synergies Group B.V.?
Bespaar op uittreksels en jaarrekeningen
Tot welk bedrag kun je veilig zaken doen
Wat is de financiële reputatie van het bedrijf
Gebruiksvriendelijk en het scherpst geprijsd
Grootste database van Nederland!
Omzet en kosten
Login of koop het volledige rapport en check hiermee de uitgebreide financiële gegevens.
Waar kun je Exploring Synergies Group B.V. vinden?